On September 16th, Apple released iOS 14 along with new iPads and Apple watches. Surprisingly, no new iPhone was announced in that event, which is a sign of another event in October in which the Company will announce the new additions to the iPhone family. Strange but true, they released a new version of iOS before the iPhone, but without a further, ado let's get into the top features of the new iOS 14.
If you are someone who did not update their iPhone/iPad to iOS 14 then, here's how you can do it:
Settings> General> Software Update.
Download & install.
Features: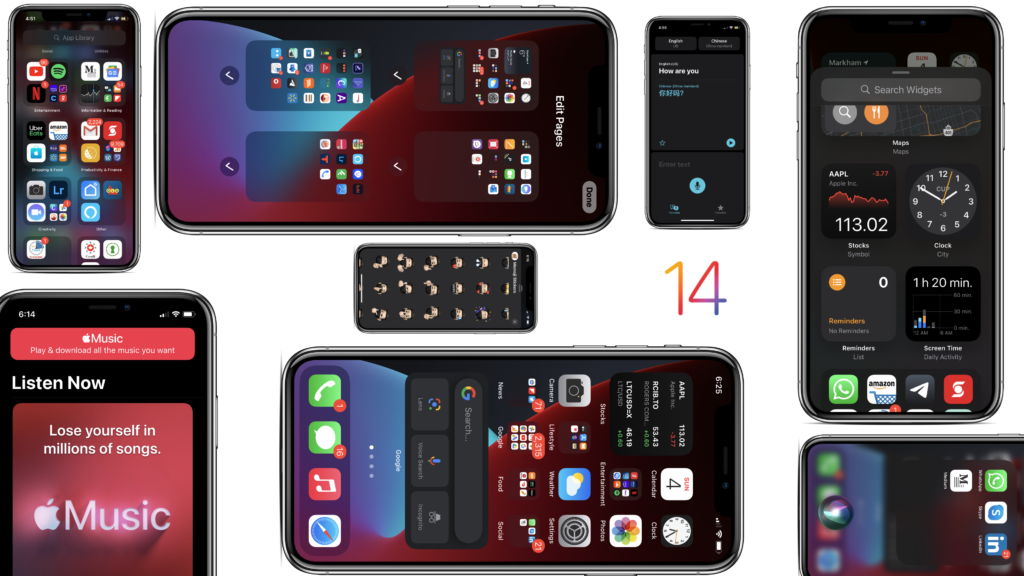 Widgets: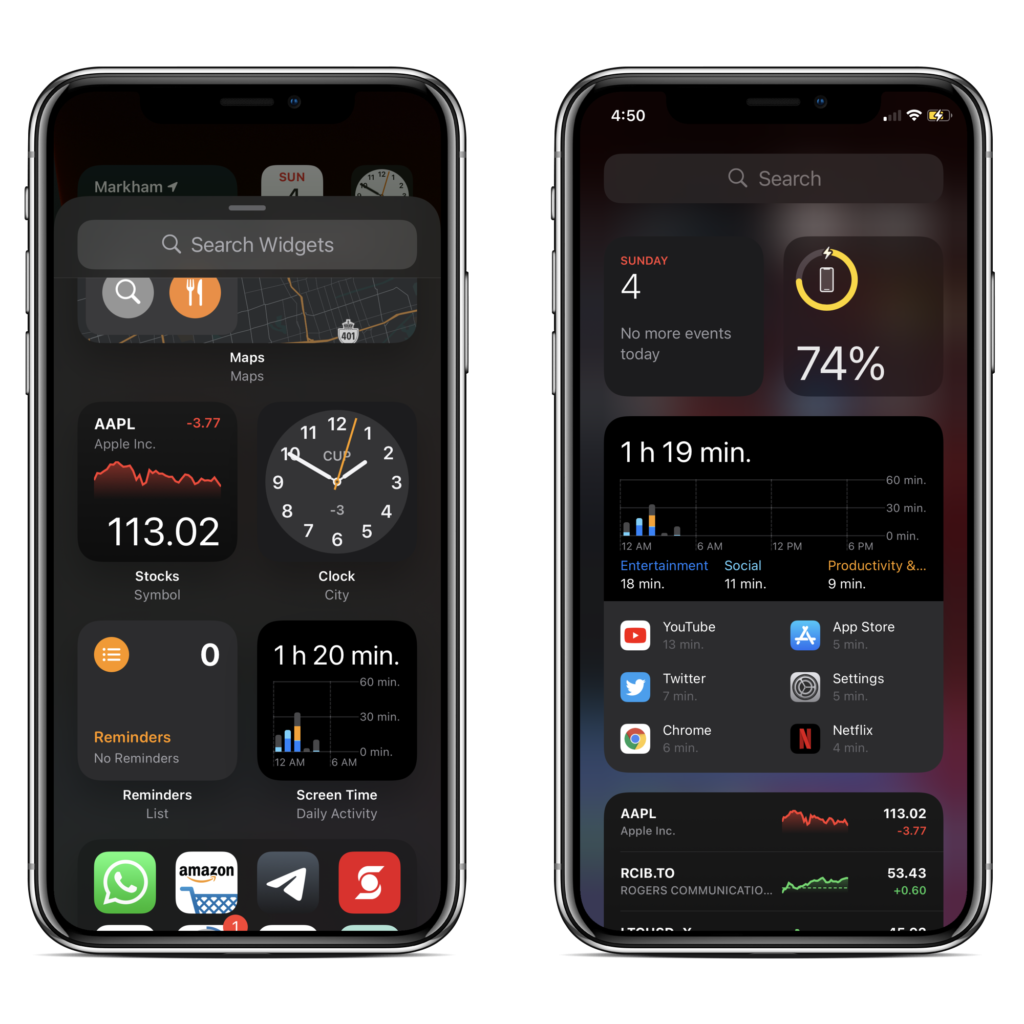 Finally, Apple has added widgets to iOS. all the Android users are already familiar with the Widgets as they have been using widgets for years, but Apple has done it now and it gives your iPhone a fresh look, and you have the information readily available on your screen for that widget.
you do not have to stick with the boring home screen with all the app icons and the folders because now you can customize your screen a bit.
App Library: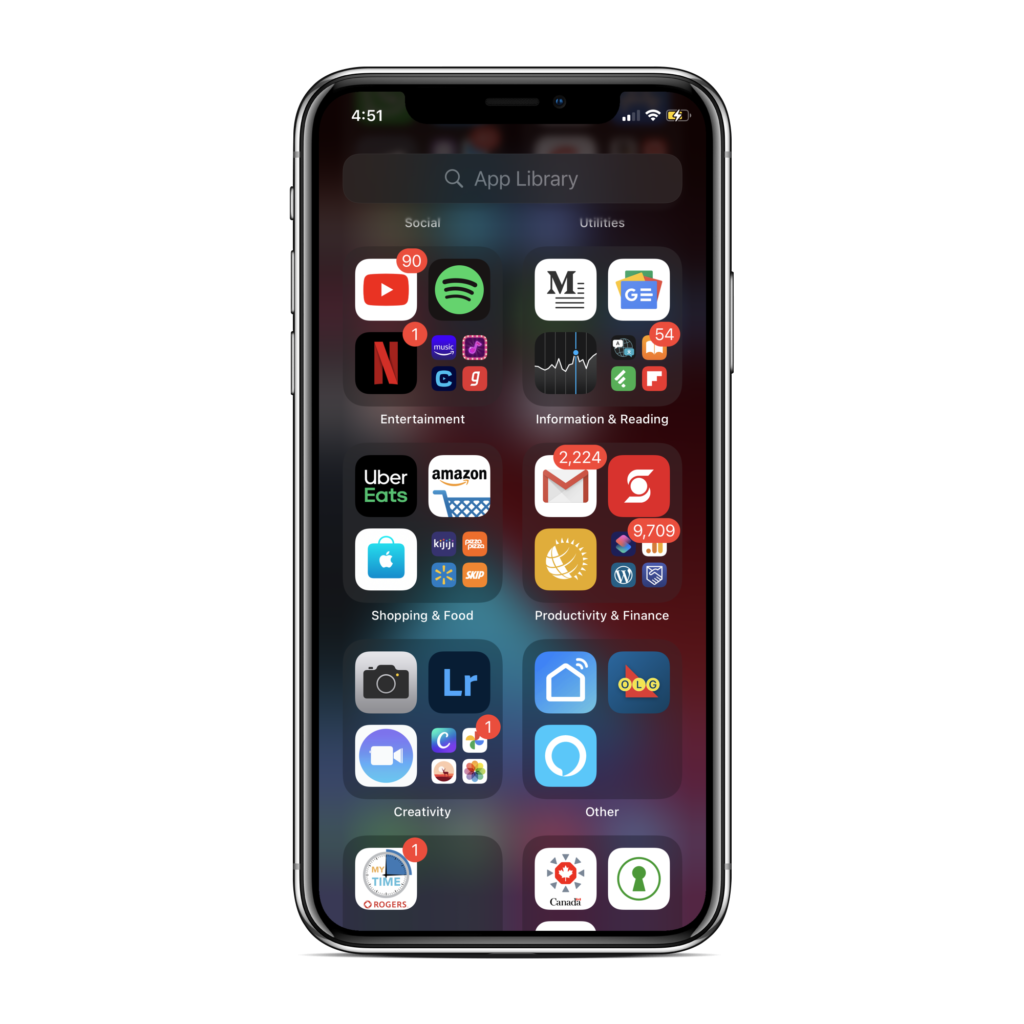 If you swipe right from the home screen then you get the app library. Apple added this to organize all your apps on page.
Apps are sorted into different categories and it tracks your usage and as per your usage, it also suggests the recently used or frequently used apps on the app library screen. It has one major drawback though, it does not let you edit the folders in the app library.
Apple says it's easy to navigate but it was one hell of a task for me, every time I tried to use it, I end up searching for the app. Not so easy to use but, it could definitely get better if ability to edit the folders is provided.
Edit Pages on the home screen:
Thanks, for focusing on customization, Apple finally gave you the ability to hide the pages, if you want to get a clean look then you can get rid of all the unnecessary pages and keep only one page with all your frequently used app, and use app library for the rest.
How to edit the Pages:
Well, it's not a difficult task, touch anywhere on the screen and hold it until it goes into the good old jiggle mode. Once you are in jiggle mode then just tap on the dots underneath the app icons, that will take you to the edit pages screen > uncheck the pages you want to hide > Done.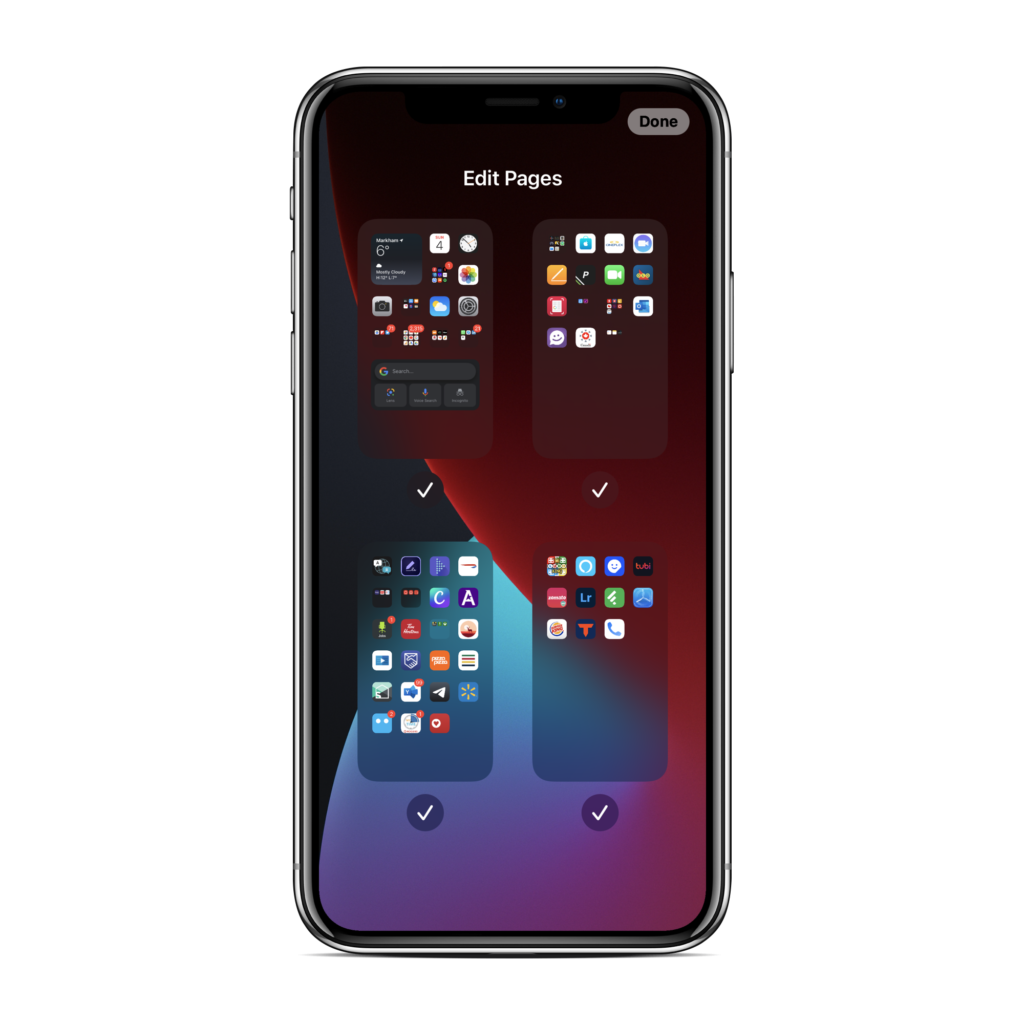 Setting up default apps: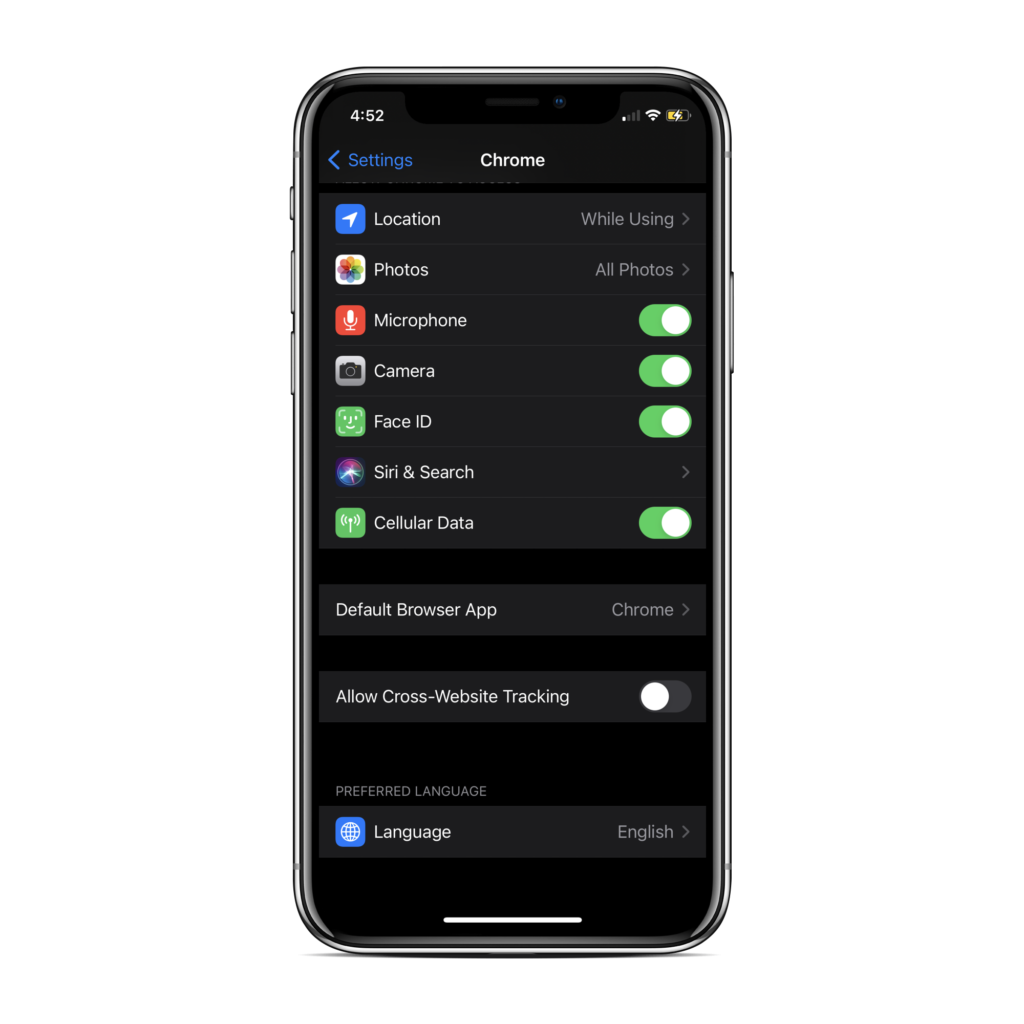 You now have the ability to set 3rd part apps as your default app on iOS rather than using Apple's stock apps. For example, now you can set Chrome as your default browser, if you do not like Safari. This functionality is limited only to Browser and E-mail app as of now.
How to set up default app on iOS?
Go into the setting > scroll down and find the app which you want to set as default app > open it up by tapping on it example: Chrome > you will get all the app settings for Chrome, look for the default browser app option > Tap on it and select Chrome, you are all set.
Translate app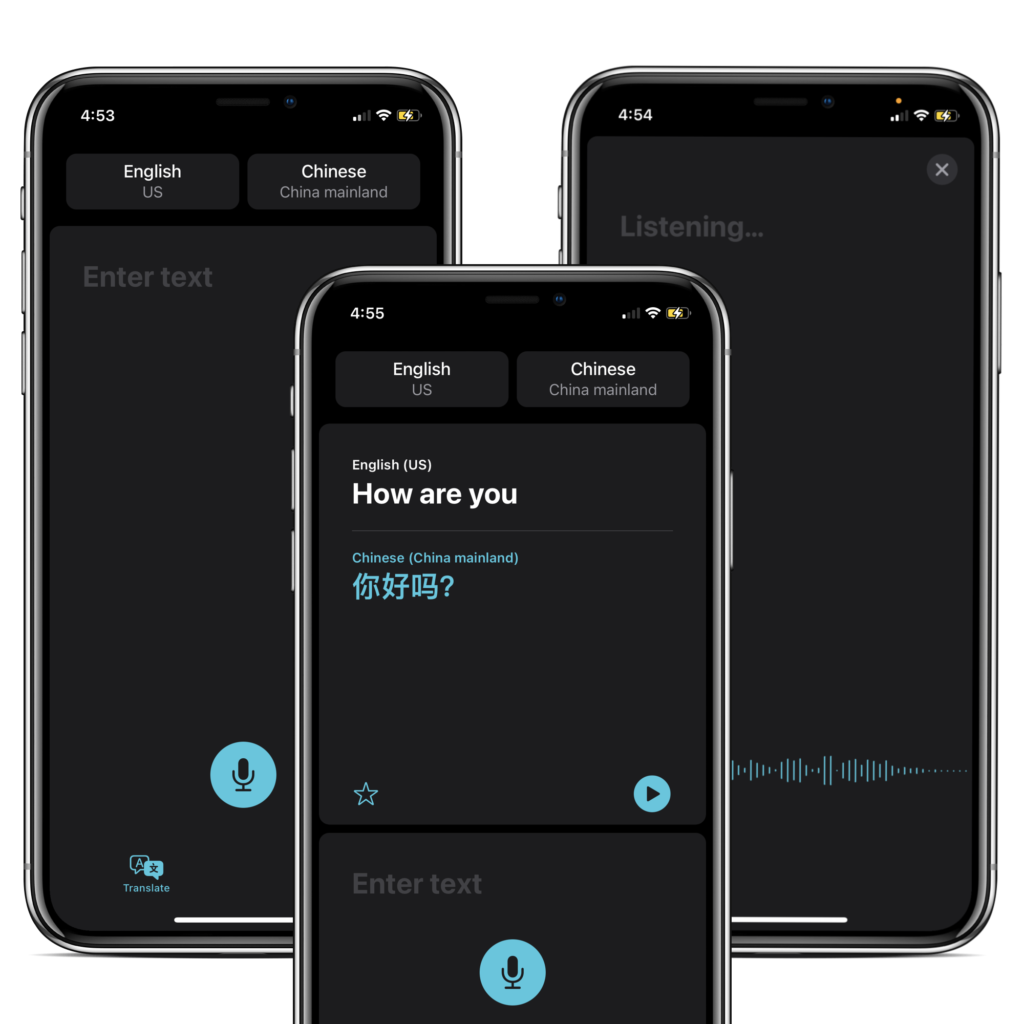 Apple added a translate app on the new iOS 14 which supports 11 different languages. It has the conversation and the on-device mode. Moreover, you can set the favorites and also download the languages for offline use. So, if you get into a situation, where you are stuck in a country or region you don't speak the language of, and you do not have an internet connection; this could come in handy.
Compact UI for the calls: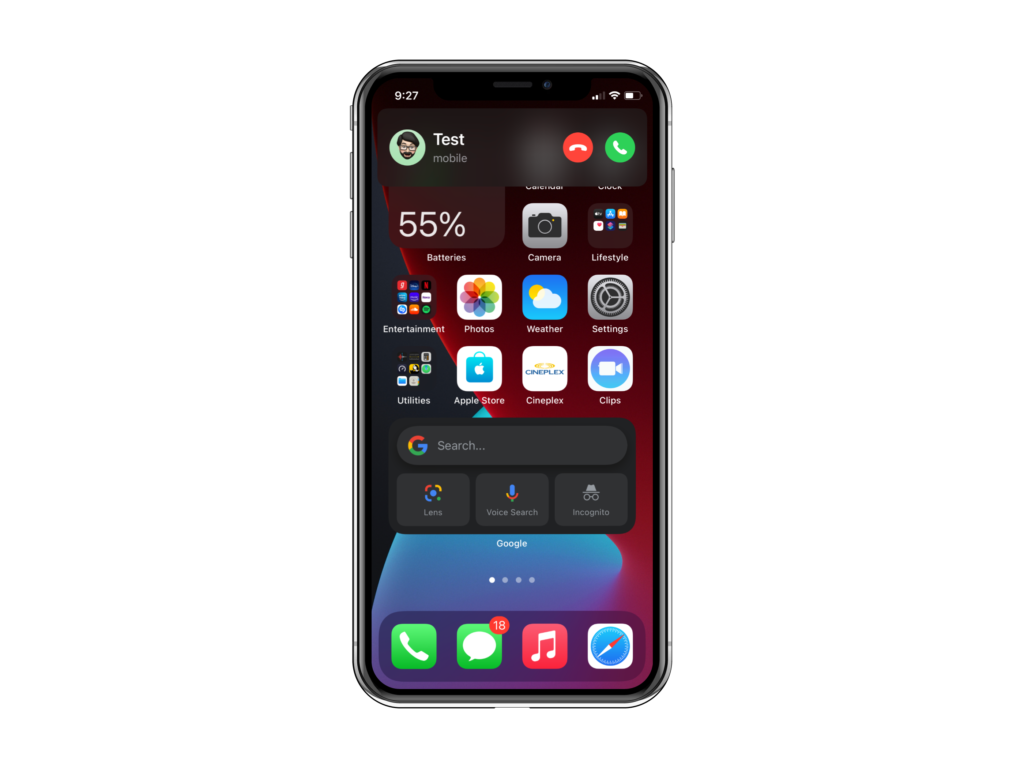 Remember the days when you did not have any choice, but to disconnect or answer the call in order to continue whatever you were doing on your phone. Not anymore, those days are gone, incoming calls now come as a banner on top of the screen, just like any other notification, making it easier for you to ignore people, "Well done Apple, and thanks".
Messaging app: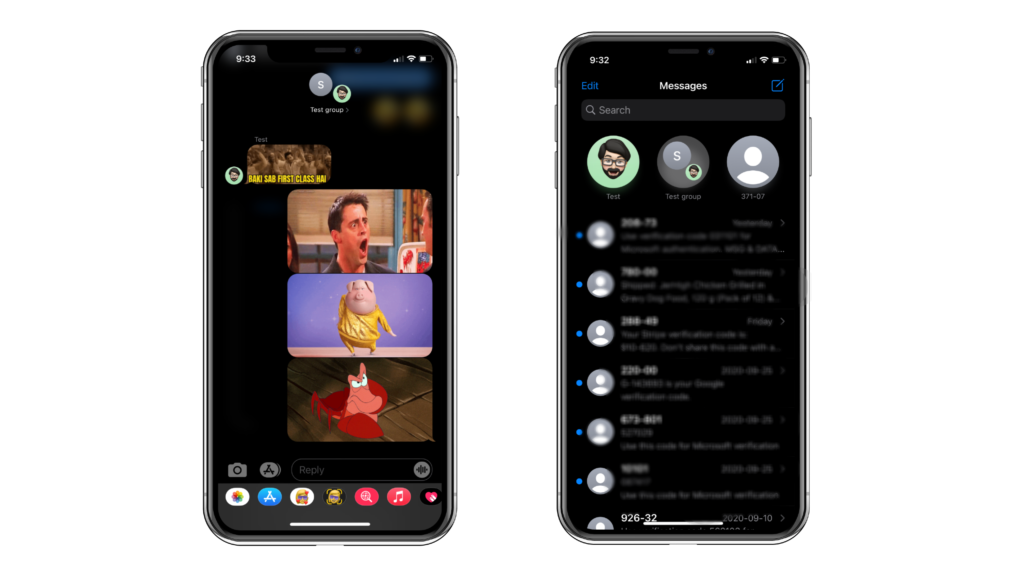 Apple made few changes to the messaging app, most of which are already in WhatsApp.
The first one is, new memojis and customization options for them. Which includes, face coverings, head wears, hairstyles, 6 new age options, etc.
You can pin up to 9 conversations on the messaging app, which will appear on the top of the screen, and they will be synced across your Apple devices, which use the same Apple IDs.
You can reply to a specific message in a group conversation, and it starts a new thread within the conversation, and it tells you that a reply was directed to that message.
Then there are mentions, it lets you direct a message to an individual in a group conversation. you can also customize a group to get notifications only when you are mentioned. So, you do not need to keep looking at your notifications, when you are not even the part of that conversation.
Location Tracking: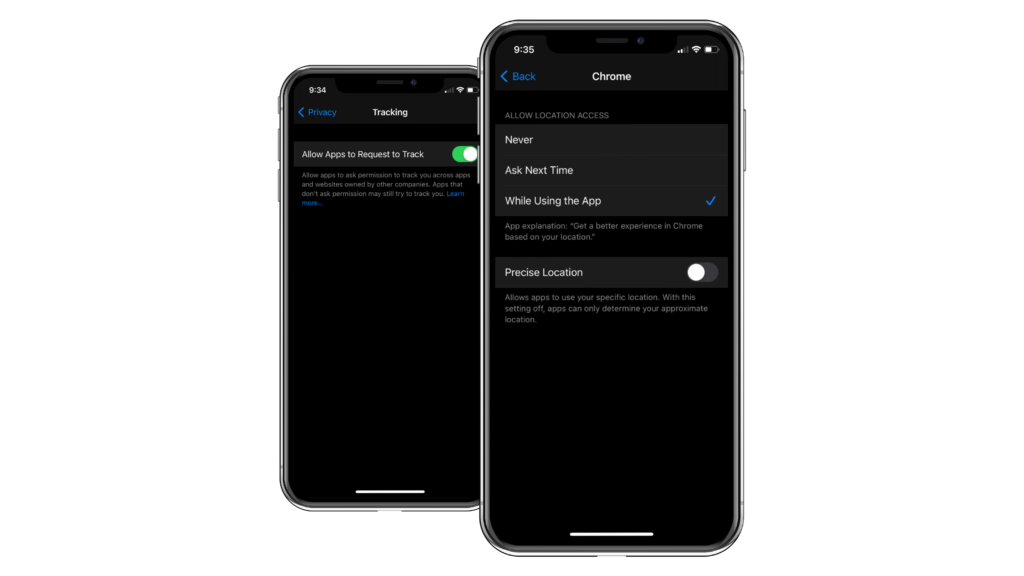 Nowadays, almost every app tracks your location, giving them the information about, where you go, and what you do. that's how they learn your daily habits and then they use that data to show ads and whatnot. You do not want anybody to keep an eye on your daily life. So, with the new iOS update, you can deny giving permission to access your location or you can choose to share the approximate location rather than the precise location. At least someone is doing it right, kudos to Apple for the initiative to at least have the option to keep our lives private.
Limited photo access: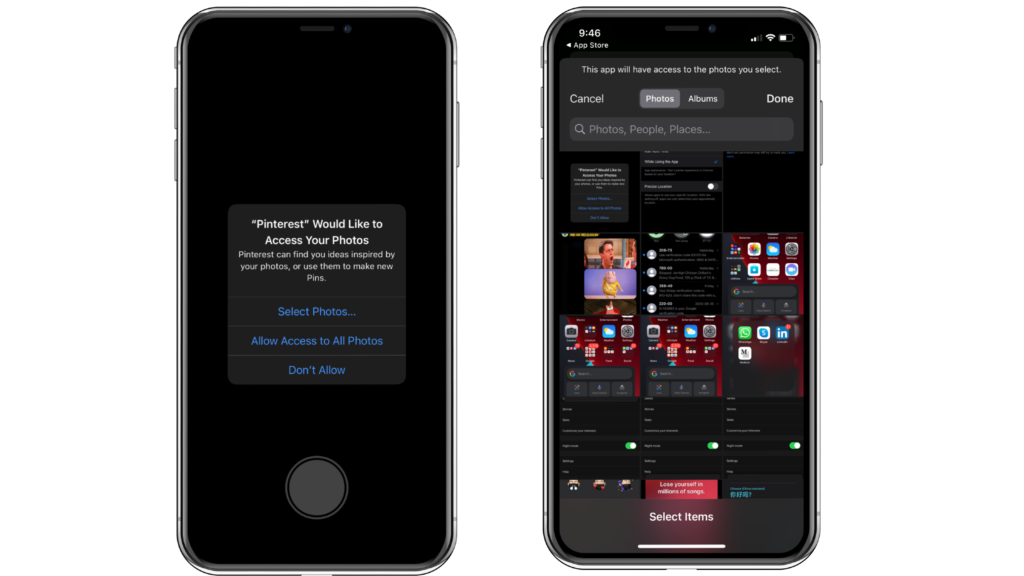 One more gem in the iOS 14. To date, I could not understand, why these apps need access to my whole Photo library, when I do not want to share my whole life. there are some things in my life which even my close relatives do not know but I'm pretty sure nothing is hidden from Instagram or Facebook. So, thanks once again for giving the option to give access to selected photos, rather than the whole library. Because you do not know when somebody is gonna go rogue and release it in public, not even that, there are data breaches, hacking attempts every day. So, no you can't have access to my whole photo library.
Recording indicator: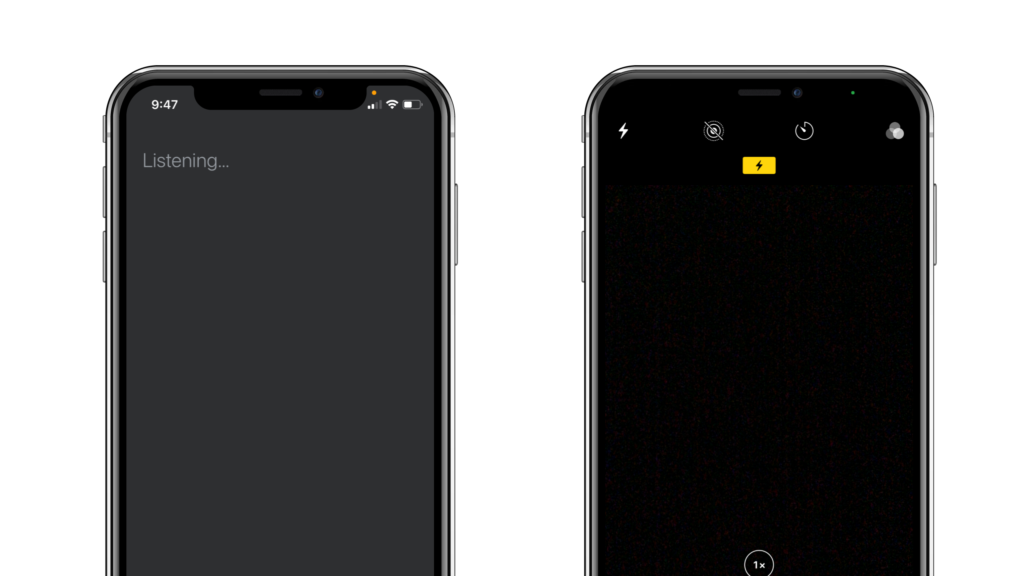 Everybody must have noticed a Green or an Orange dot above the cell signals icon on the top of their phone screens, it's not some useless dot, it tells you if an app is accessing your microphone or camera. So, If you see that dot while using an app, then it's a warning that the CIA is spying on you. ( lol, I am just kidding, but it could be true, you never know)
So, the Green indicator is for the camera and Orange or Amber is for the Microphone.
Back Tap: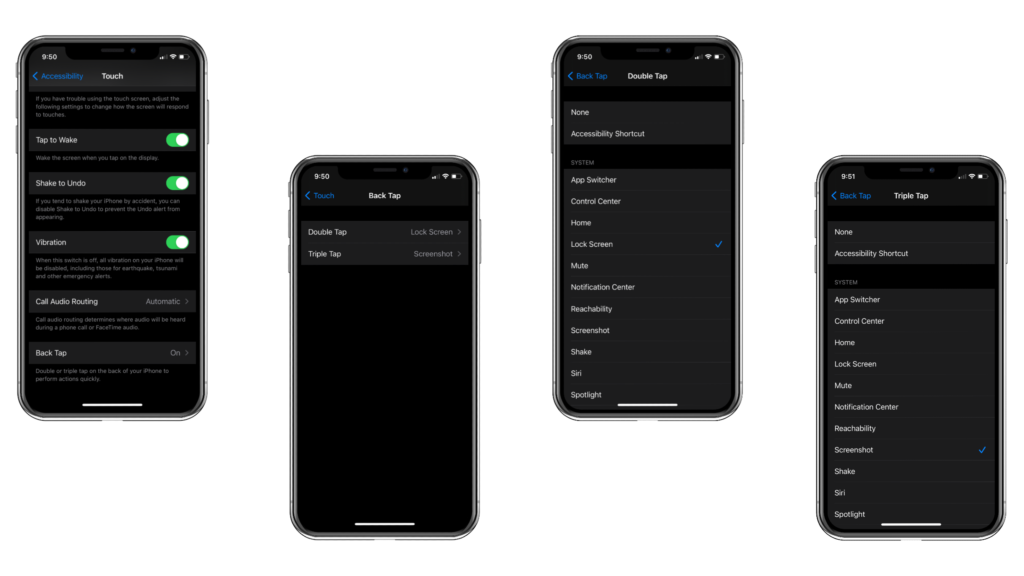 It's more of an accessibility feature but I love this feature, It let's you open an app or trigger a specific function when you double or triple tap the back of your phone, In my case, I have set it to lock my phone screen and to take a screenshot, but you can set it to something else.
How to set up the back tap feature?
You have to go into Setting > Accessibility > Touch > Scroll all the way down to Back tap and turn it on > then you will see Double-tap and Triple-tap > Tap on each one to assign a functionality.
Safari Browser: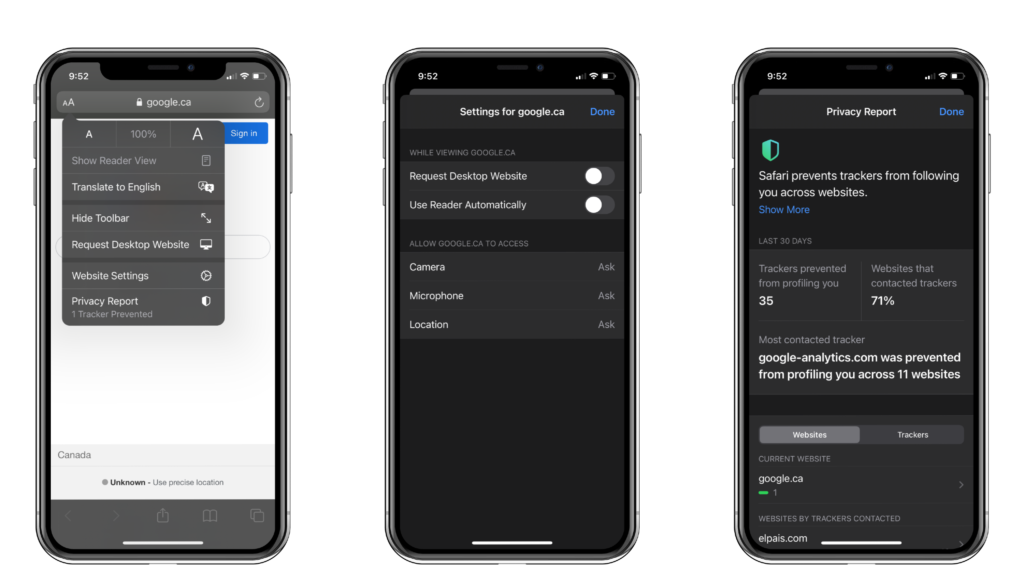 Safari is now safe than ever and Apple claims it faster than Chrome on Android. Apple has added a few features to protect your privacy and help protect you from any breaches.
It warns you about which websites are tracking you, and it prevents it, and it also tells you about the trackers which are being used to track you online.
You can now translate the website content to different languages using the translate option in Safari.
If you save your passwords on Safari, then Safari monitors it and tells you if you need to change your password, they use some advanced cryptographic algorithms to keep the passwords safe, even from themselves. you can access this by going into the settings > Passwords > Security Recommendations.
Siri: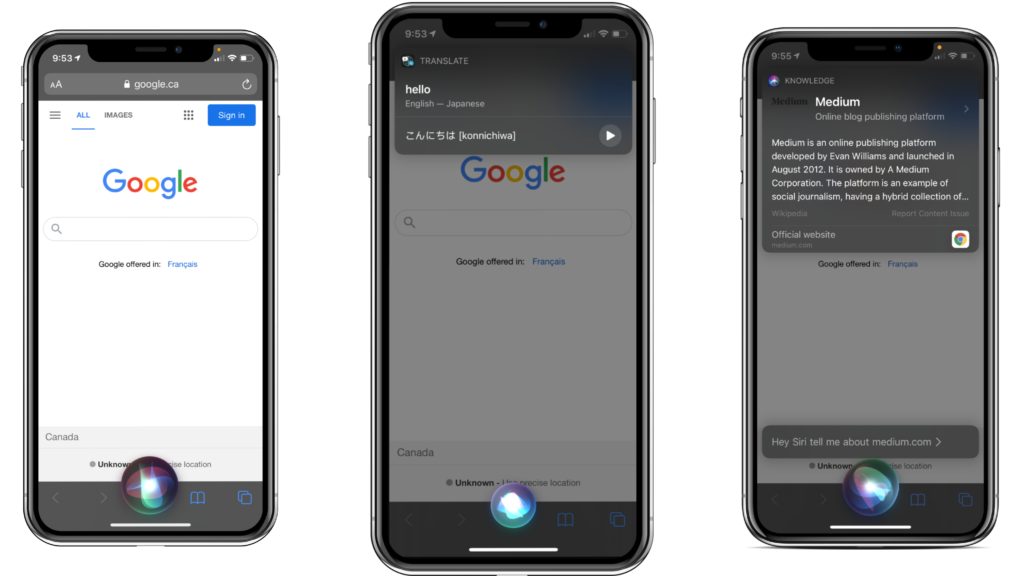 Siri is now 20% smarter than it was 3 years ago, according to Apple. I do not know about that, but the new UI definitely looks good, and unlike the previous versions it does not cover up the whole screen when you summon it.
You can send audio messages directly from Siri, and the new UI makes it a lot quicker than ever. you can ask Siri to translate stuff in a different language without opening the translate app.
List of supported devices:
iPhone 11
iPhone 11 Pro
iPhone 11 Pro Max
iPhone XS
iPhone XS Max
iPhone XR
iPhone X
iPhone 8
iPhone 8 Plus
iPhone 7
iPhone 7 Plus
iPhone 6s
iPhone 6s Plus
iPhone SE (1st generation)
iPhone SE (2nd generation)
iPod touch (7th generation)